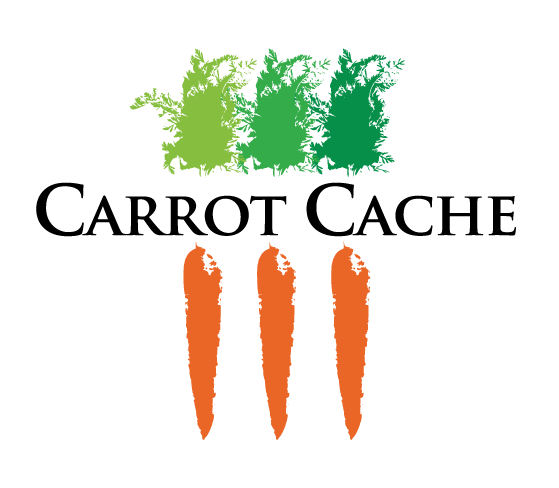 Once again this year, Carrot Cache is offering a $1,000 prize for innovative, low-cost solutions
to planting, harvesting, and managing food grown on an Ontario urban or rural organic farm. Farmers can share proven, creative inventions already in use on-farm that help build financial and environmental sustainability.
Share with your farm friends, nominate yourself, or nominate someone you know who's too humble to send in their own innovation!  We'd love to see any tried-and-tested innovations.
Innovation submissions will be displayed at the conference and winners will be selected by conference attendees.  Winner will be posted after lunch on Thursday, December 6th.
To Enter
Send a short description (2 paragraphs or less), at least one photo, and an estimated cost breakdown of the project describing your or your nominee's innovation and how it has saved time, money or energy on an Ontario urban or rural organic farm.  Information should be sent in a Word document titled "innovation prize_farm name" to martina@efao.ca with innovation prize in the subject field.
Carrot Cache is a small foundation that funds co-operatives, local organic food initiatives and community food strategies in Ontario.  Top ideas will be shared on carrotcache.com, the Carrot Cache Facebook page and in the EFAO newsletter and blog.
Email submissions are due by Monday, November 26th, 2018. Conference attendees can alternately bring 2 copies of a 1-page printout to submit at registration by Wednesday morning, December 5th by 8:30am.
Important note: The Innovation Prize is not a bursary, and you do not need to attend the conference to enter. It's a $1,000 cash prize from The Carrot Cache that will be awarded at the conference.
---
2017 Innovation Prize winner, Aric Aguonie 
Aric won the 2017 Innovation Prize for his 2 time and labour-saving creations: a bike-powered grain mill, and a garlic planting spool. Both were made with found or cheap materials and not only improved efficiency with their specific tasks, but also made these tasks friendlier on farmer bodies.
From his nominator:
"At Earth Haven Farm, they grow the three sisters (corn Beans and squash) as companion plants. Aric used to mill the corn into flour using a $500 mill purchased brand new. He would use his arm power to mill the flour leaving him exhausted. One day he came across an exercise bike for free. He simply connected the mill to the bike using a ratchet strap to keep tension (cost of strap $8.00). Now he uses his leg power to mill the flour leaving him with more energy to complete other tasks.

Planting garlic can be a time consuming task. Things can be sped up using this garlic planter made from an old cable spool modified with 2 inch long spikes made from wooden dowels.
The spool is rolled down a prepared bed leaving little, evenly space holes, to plant the garlic. $15 dollars for screws. Most of the components were recycled: The wire on the spool was purchased for the off-grid system used by the farm. The dowels used to make the spikes came from old shovel handles."
Well done, Aric!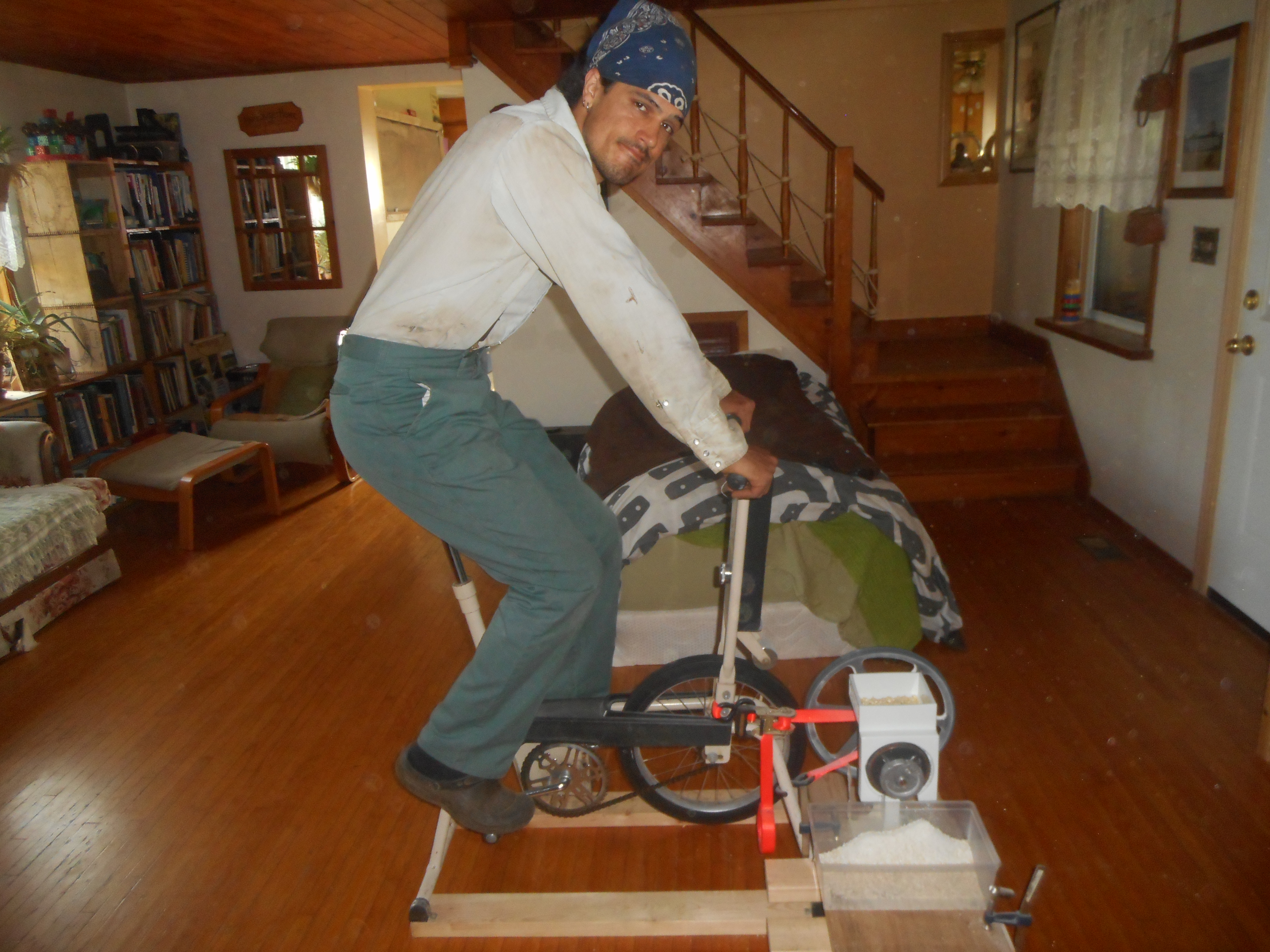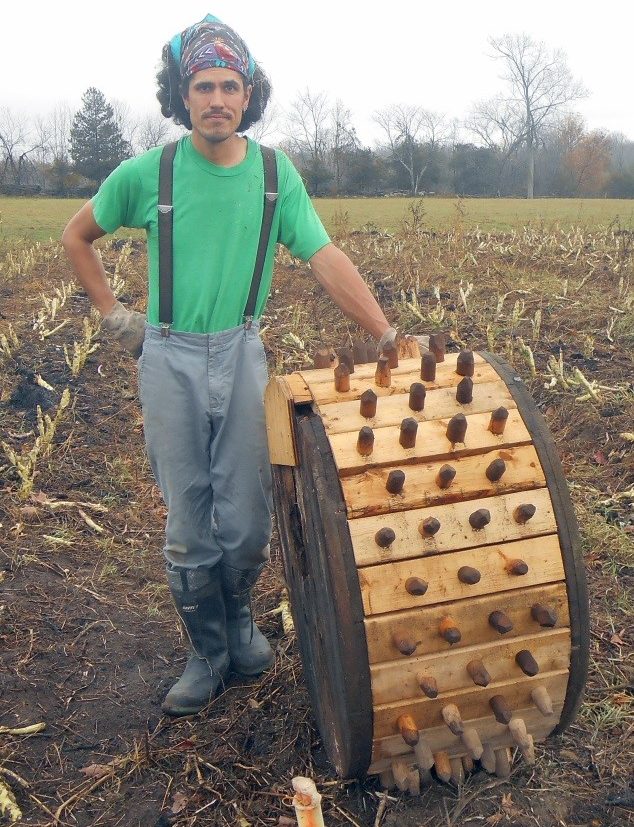 Posted November 27, 2018 in: Event by Martina Schaefer
---