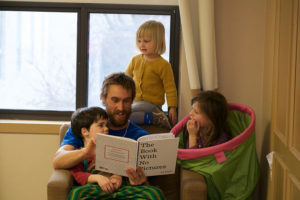 Childcare and Family Room

Crescent Room
Run by dedicated volunteers, childcare will be available Tuesday from 9:15am to 4:45pm, and Wednesday and Thursday from 8:15am until 5:15pm (with the exception of lunchtime all days). Please come to the registration desk if you have not already registered for childcare. You will only need to pay for your child's lunches but we will gladly accept donations to EFAO in lieu of payment.
Parents, please be sure to send your children to the childcare room with snacks, diapers and anything else they may need for the duration of their stay.
Families can feel free to access the childcare/family room even if they choose not to use the conference childcare option.