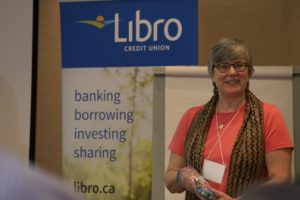 In 2016, over 280 participants attended our over 30 intermediate to advanced level workshop on livestock and vegetable production, soil health, diversified grain production and marketing, seed saving and more.  We expect 2017 to be even bigger and better.
The 2017 Sponsorship and Trade Show package is available here.
Please contact Martina Schaefer (conference@efao.ca or 1-877-822-8606) to talk further about this year's sponsorship opportunities.